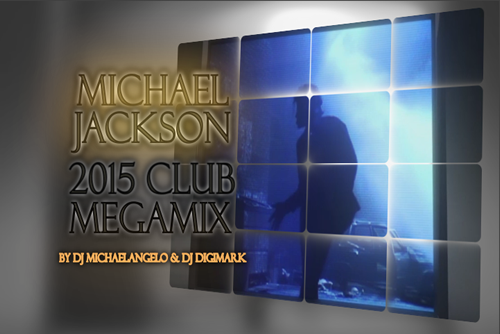 Over the holidays, my good friend DJ MichaelAngelo and myself got together to work on a megamix together. You may recall our Rihanna megamix from 3 years ago. This time, we decided to tackle an even more challenging task, and make a Michael Jackson megamix. We had two main rules. All the instrumentals or dubs we used had to be officially released Michael Jackson mixes, and the final result had to be less than 10 minutes. Once finished, I sat down and created a remix video for it. Check it out and let me know what you think.
Track list:
PYT
Rock With You
Smooth Criminal
Hollywood Tonight
Bad
Black or White
Wanna Be Starting Something
Black or White
Somebody's Watching Me
Thriller
Butterflies
Don't Stop Till You Get Enough
Dancing Machine

Michael Jackson – 2015 Club Megamix (by DJ MichaelAngelo & DJ DigiMark) from DJ DigiMark on Vimeo.
by